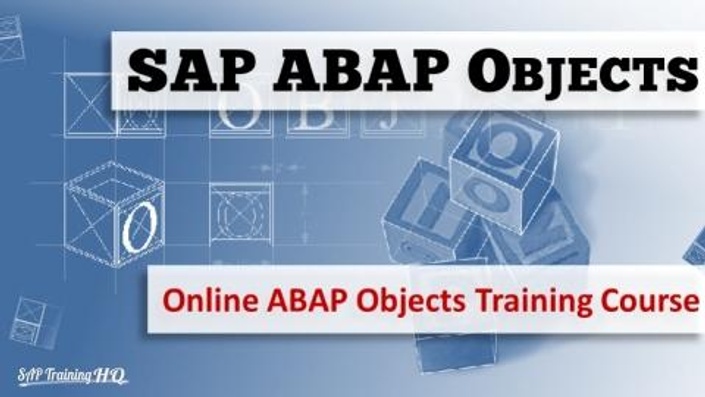 Learn SAP ABAP Objects - Online Training Course
Get Your SAP ABAP Objects Programming Training With Peter Moxon.
You can now join 200+ students in my SAP ABAP Objects Programming Video course.
SAP ABAP OBJECTS is the most important ABAP enhancement that all ABAP Programmers need to master. Developed by SAP and used by the largest organisations in the world to run their business systems.
In this advanced SAP ABAP Objects video training course, Peter Moxon introduces you to the fundamental Object Oriented programming techniques ABAP developers need to understand to further their development careers and maintain pace with the evolution of SAP development technology.
You will learn by watching the easy to understand lectures and live coding sessions. Peter explains step by step how to create and modify ABAP Objects code and how to integrate it with procedural ABAP coding techniques.
You will learn SAP ABAP Objects from the ground up, building on your procedural coding knowledge to ensure you have a thorough grasp of the how best to make use of OO programming techniques in SAP enterprise systems. You will slowly work through all the key aspects of ABAP Objects such as attributes,methods, class definitions and visibility scope all the way through to more advanced concepts such as inheritance, polymorphism and interfaces.
This training course not only gives you an a thorough insight into how SAP ABAP Objects works but is delivered in such a way that everyone who takes the course will have absolutely no problem in understanding all the topics discussed.
If you are a seasoned ABAP Programmer who needs to learn ABAP OBJECTS
This course is for you.
This course makes it easy to learn SAP ABAP OBJECTS, you will be writing and testing out you own code in no time. So not to bog you down with theory this course focuses on learning through a hands-on approach and is packed full of practical step by step examples so that you are creating code from day one.
This course is your guide to rapid, real-world SAP Object Oriented software development.
Most SAP courses cost thousands of dollars and only allow you to scratch the surface of what it can do. While an SAP ABAP training curriculum can easy take over 50 days to complete studying full-time with SAP themselves nothing comes close to this video based course delivered by Peter Moxon who has been working with SAP ABAP and SAP BW for over 13 years.
By the completion of this online training course, you will be fully versed, and capable of working with and creating your own ABAP Objected Oriented programs in a commercial Environment.
Your Instructor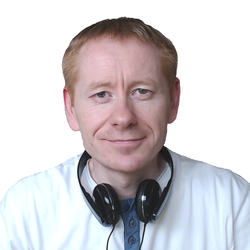 Since 2001 I've been working with SAP and I've mentored and trained thousands of SAP users and professionals worldwide, helping them understand SAP, train for certification and making SAP easy to learn with my crystal clear, concise, no-fluff training courses.
In my early SAP career I started out as an ABAP consultant and then moved on to BW / BI. I've picked up many other skills along the way including HCM, FI and CRM.
I have worked with SAP BI (BW) for the last 11 years for many different clients covering a variety of industries and my main 'buzz' comes from introducing BI to new clients and showing them how they can go from zero to hero within their business in super fast time.
SAP are constantly evolving their software and my course evolve with them. Stay up to date with SAP technology - Join a course once and get life-time access!
If you have any questions, just ask...
Welcome aboard!
Pete M.
Frequently Asked Questions
When does the class start and finish?
The class starts as soon as you enroll and you get 12 months access. It is a completely self-paced online class - you decide when you start and when you finish.
How long do I have access to the class?
You get access to the course for 12 months. After purchase, you have unlimited access to this course for a period of 12 months - across any and all devices you own.
What if I am unhappy with the class?
We would never want you to be unhappy! If you are unsatisfied with your purchase, contact us in the first 30 days and we will give you a full refund.
What do I need to know before taking the course?
You should have prior knowledge of SAP ABAP and know how to navigate the SAP GUI.